Group Visits
The Group Visits Program is the Museum's main service to schools and community groups. Tours examine current exhibitions through thematic discussion, and provide inquiry-based and hands-on participatory experiences with contemporary art. Sessions connect contemporary artwork on view with the viewer's personal experience to foster creative engagement, visual literacy and critical thinking.
Because Museum educators tailor tours to each specific group, tours are appropriate for all ages, from pre-kindergarten to senior citizens. They present an exciting opportunity to immerse youth and adults in art within the Bronx neighborhood, encouraging enrichment and community-building.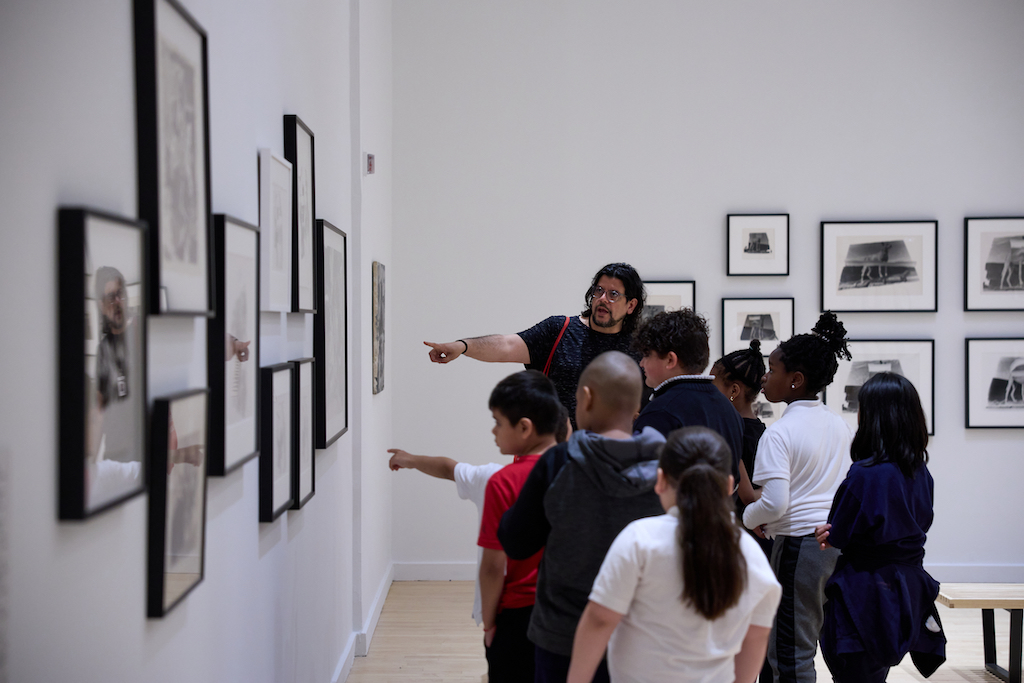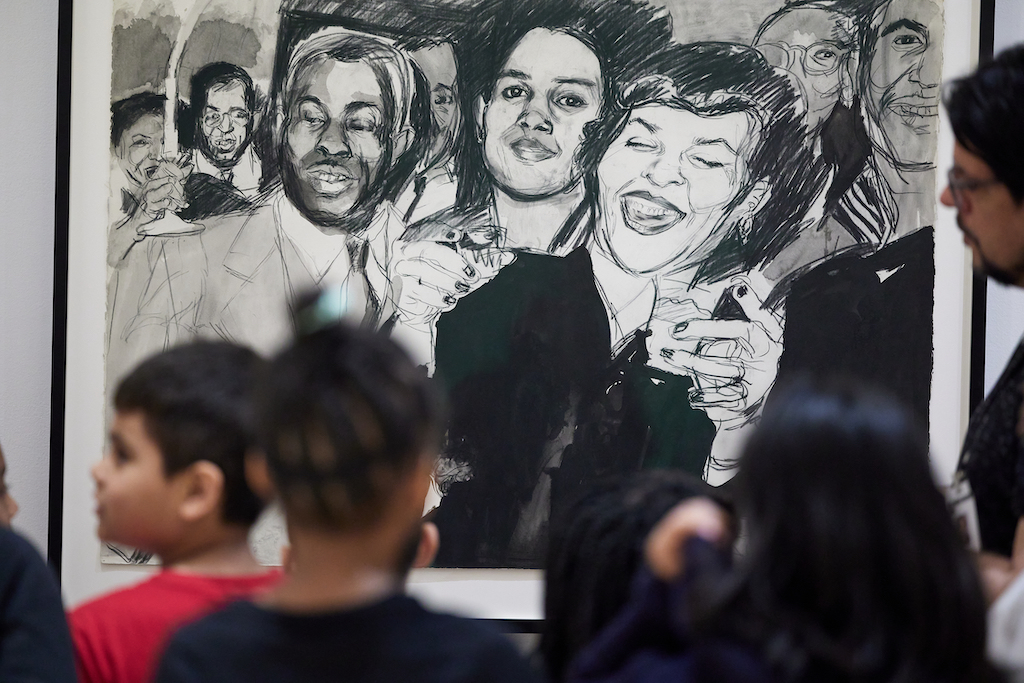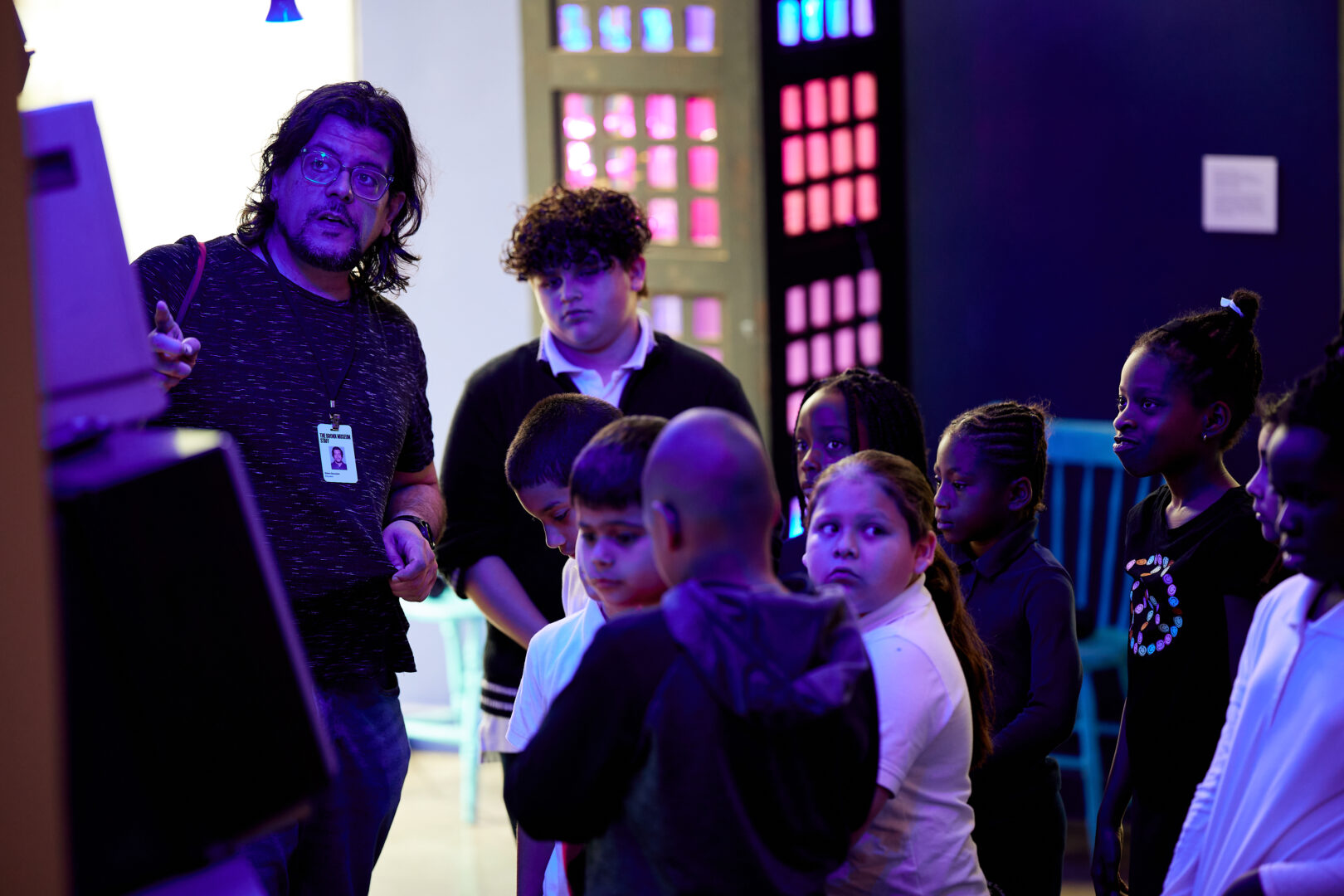 Educator-led Tour
Educator-led tours examine an exhibition on view through inquiry-based discussion and artmaking. Museum educators encourage participants to bring their own ideas and experiences to the discussion, while providing support with historical and cultural information, to enhance critical thinking and communications skills. Participants will also take part in an artmaking activity inspired by the artworks on-view as a part of the group visit experience.
Duration: 90 minutes
Rate: Free for Title I NYC DOE public schools or $150 per tour group of up to 30 people. Please note: You will be charged the $150 fee after we have confirmed your scheduled group visit.
Accommodates 30 participants per group (including chaperones)
Available Tuesdays to Thursdays from 11:00 am to 12:30 pm, two slots are available each day.
Self-guided Tour
Self-guided tours invite groups to explore the exhibitions on their own during the museum's open hours. To ensure a positive experience for your group, reservations are required and museum policies must be observed.
Duration: 60 minutes
Rate: Free
Accommodates 15 participants maximum (including chaperones)
Available Wednesdays – Sundays from 1:00 pm to 6:00 pm
Request a tour
Request a group visit here. For questions about your visit please email education@bronxmuseum.org.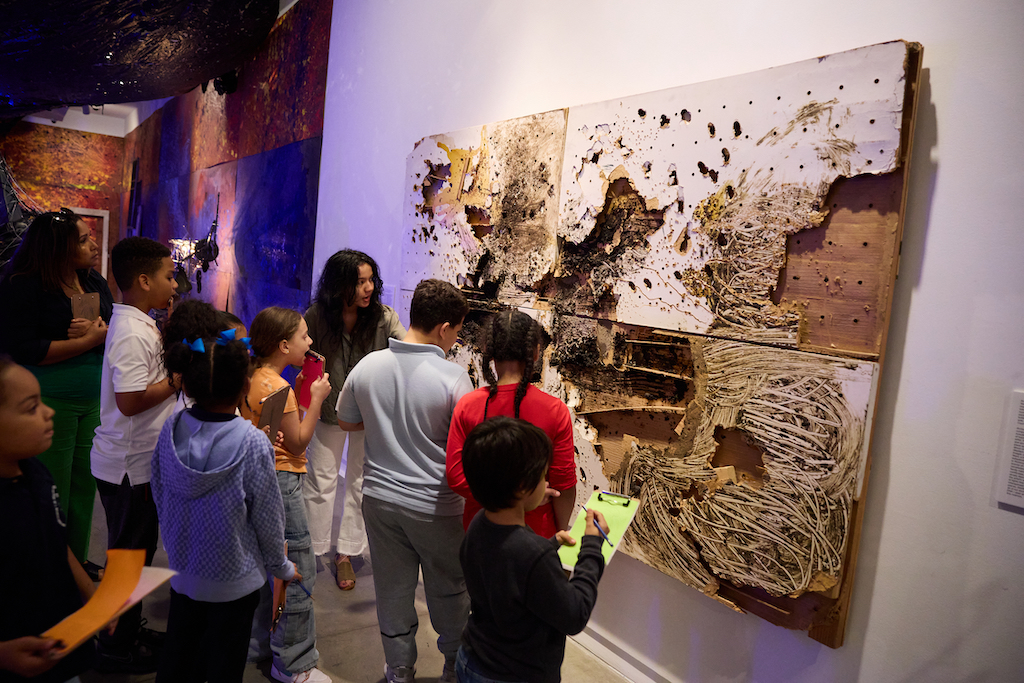 Support The Bronx Museum by becoming a member
Support us