Community Convening
We're Not Softening Our Resistance
Join us in celebrating Earth Day with a video festival and panel showcasing short films/videos by visual artists on issues around climate change, indigenous land rights, Black liberation and migration. Participate in a critical intercultural exchange and platform to discuss climate breakdown and what resistance looks like. After the festival, audience members are invited to join in activities led by local and international environmental justice activists taking a deeper dive into the films' theme. Curated and organized by Alicia Grullon.
Part of this program is funded by Social Practice CUNY through generous funding from the Mellon Foundation.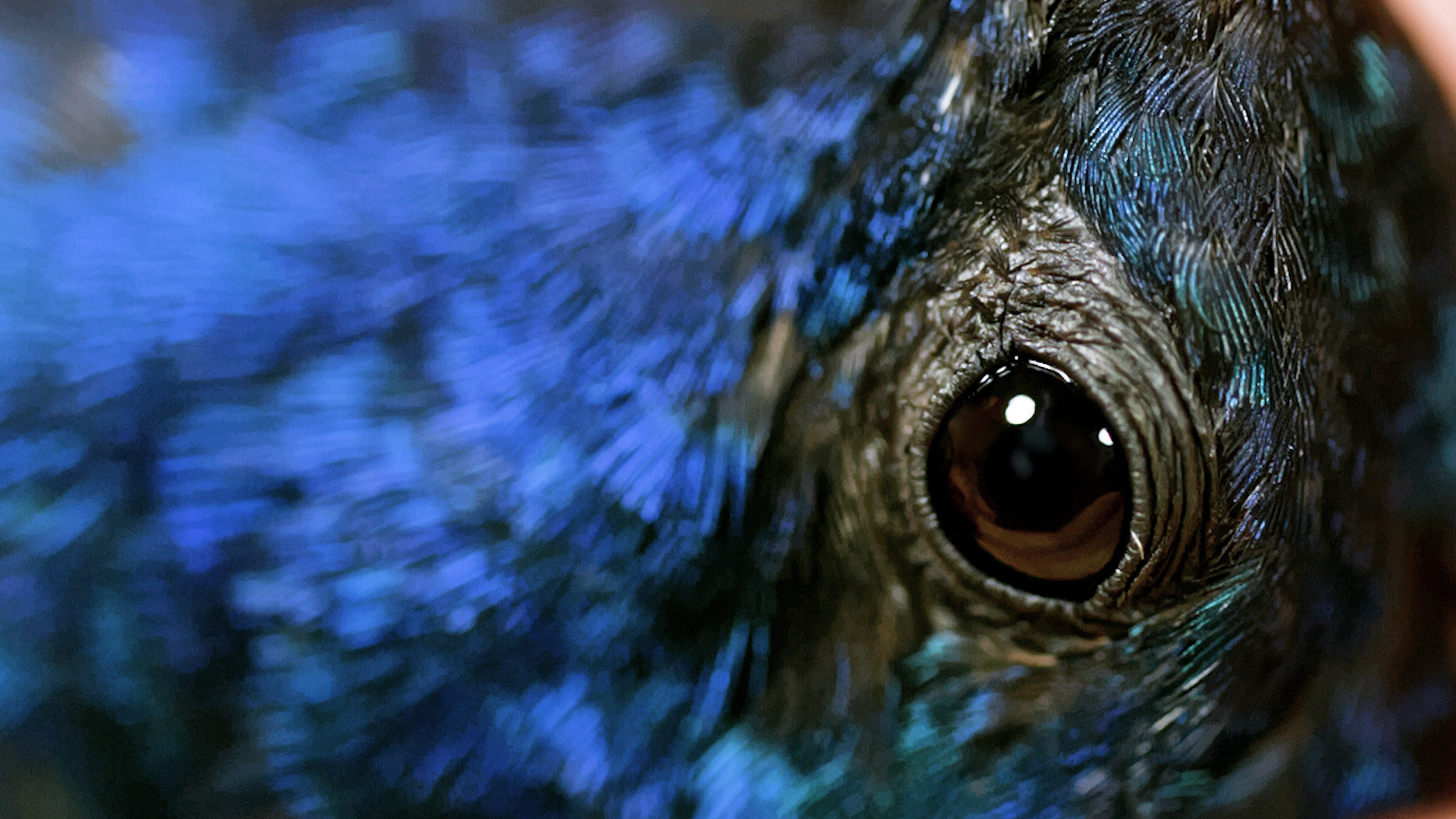 RSVP
RSVP for this free afternoon-long event HERE.
Program Schedule:
1 pm: Featured Film Screenings
2:15 pm: Filmmaker panelist conversation
2:45 pm: Workshop led by Frances Perez-Rodriguez
3:05 pm: Tea ceremony led by Renee Keitt
3:30 pm: Workshop led by Miguel Braceli, Christina Freeman, and Ronen Gamil
Please read below for more information on featured guests apart of this convening.
Still from "From the Ashes / De las Cenizas," 2019 dir. Donna Conlon

Still from "From the Ashes / De las Cenizas," 2019 dir. Donna Conlon

Still from "From the Ashes / De las Cenizas," 2019 dir. Donna Conlon
Featured filmmakers (in order of appearance)
Sofía Gallisá Muriente
Sofía Gallisá Muriente is a visual artist whose work resists colonial forces of erasure and claims the freedom of historical agency, proposing mechanisms for remembering and reimagining. She employs text, image and archive as medium and subject, exploring their poetic and political implications. Sofía is a past fellow of the Flaherty Seminar and has received support from the Smithsonian Institute, MoMA and the Puerto Rican Arts Initiative. Her work has been exhibited in the Whitney Biennial, the Queens Museum, ifa Galerie in Berlin, and Museo de Arte Contemporáneo de Puerto Rico, as well as galleries Km 0.2 and Embajada, among others. From 2014 to 2020, she co-directed the artist-run organization Beta-Local, dedicated to fostering knowledge exchange and transdisciplinary practices in Puerto Rico.
Donna Conlon and Jonathan Harker
Donna Conlon (b. 1966, Atlanta, GA) and Jonathan Harker (b. 1975, Quito Ecuador) live and work in Panama City Panama. They have been collaborating since 2006. Their videos playfully comment on national identity, mass consumerism, climate, and social behavior. They have shown their collaborations in exhibitions such as: Forecast Form, Museum of Contemporary Art Chicago (2022); Tropical is Political, Americas Society, NY (2022); Stayin' Alive, Another Space, NY (2020); Museum der Moderne Salzburg (2020); Secret Passages, Kadist, San Francisco (2018); Prospect 4: The Lotus in Spite of the Swamp, New Orleans (2017); Pacific Standard Time: LA/LA, Los Angeles (2017); Under the Same Sun: Art from Latin America Today, Solomon R. Guggenheim Museum (2014); and Geopoetics: the 8th Mercosur Biennale, Porto Alegre, Brazil, (2011). In 2009 they received a production grant from the Harpo Foundation. Their work is included in collections such as the Solomon R. Guggenheim Museum; the Tate Modern, Queensland Gallery of Modern Art, the Kadist Art Foundation, Centro Gallego de Arte Contemporáneo, and the Patricia Phelps de Cisneros Collection in the Museum of Art, Lima.
With Casa Santa Ana, they lead Voces en Acción, a workshop for emerging artists in Panama centered on experimentation, constructive criticism, and community building. They are represented by Diablo Rosso, Panamá.
Jeremy Dennis (Shinnecock Nation)
Jeremy Dennis is a contemporary fine art photographer and a tribal member of the Shinnecock Indian Nation in Southampton, NY. In his work, he explores Indigenous identity, culture, and assimilation. Dennis was one of 10 recipients of a 2016 Dreamstarter Grant from the national non-profit Running Strong for American Indian Youth. His project, On This Site, uses photography and an interactive online map to showcase culturally significant Native American sites on Long Island. Dennis received the Creative Bursar Award from Getty Images in 2018 to continue his series, Stories—Indigenous Oral Stories, Dreams and Myths. Inspired by North American Indigenous stories, he staged supernatural images that transform these myths and legends to depictions of an actual experience in a photograph. Dennis holds an MFA from Pennsylvania State University, State College, PA, and a BA in Studio Art from Stony Brook University, NY.
Tanika Williams
Tanika I. Williams (b. St. Andrew, Jamaica; lives and works in Brooklyn, NY) is an award-winning filmmaker and performance artist. She investigates women's use of movement, mothering, and medicine to produce and pass on ancestral wisdom of ecology, spirituality, and liberation. Williams holds a BA from Eugene Lang College, New School, and an MDiv from Union Theological Seminary. Her films have been screened in national and international festivals and broadcast on American television. Williams has been awarded fellowships and residencies at NYU Tisch School, Wave Hill, New York Foundation for the Arts, Hi-ARTS, Cow House Studios, MORE Art, and BRIC. Her additional awards and appearances include En Foco Media Arts Fund, 99.5 WBAI, Art in Odd Places, Creative Time, Elizabeth Foundation for the Arts, Civic Art Lab, GreenspaceNYC, Let Us Eat Local, Just Food, and Performa.
Matthew Kohn
Matt Kohn is the director of the documentaries "Call it Democracy" which explored the Electoral College through the lens of the 2000 Election and "Our Tall Man" which explores the conflict of Sudan and South Sudan through the life of Manute Bol.  Recently, he directed Luxe Hotel, a durational performance about trauma, revenge and witnessing. He is currently completing an experimental feature film with NYC performers from Afghanistan, Ukraine, Chile and Argentina.
The Kelly Street Garden film explores the core mission of the garden to provide healthy food and community programming to South Bronx residents free of charge.
Through art workshops, Qi Gong, Yoga, cooking demos and herbal medicine, the Garden's programs created a space where the stressors of the community and daily life can be left at the door. Through a robust and free market, the garden's stewards directly provide a path to better nutrition.  This film casts a light on the healing components of food, justice, equality, culture, coupled with the opportunity to improve mind and body in an oasis of healing in a community that has faced many challenges over the past several decades.
gil lopez
gil lopez is an activist, green space steward, and co-founder of Smiling Hogshead Ranch, an urban farm in Long Island City. He is a current 2022 fellow with the Urban Design Forum and sits on the advisory boards for the Dutch Kills Loop, and the Queens Borough Waste Advisory Committee. Designing outdoor user experiences that alternately soothe and unsettle participants, gil's practice is rooted in land based movements. His connection to plants, seasonality, soil and the other elementals inform and inspire his work. From raucous compost carnivals to contemplative lunar celebrations, gil crafts impactful direct actions, engaging social experiments and other happenings for us to (re)connect with the net of light that holds all in loving awareness.
Gloria Ushigua
Gloria Ushigua is the co-founder of the Sápara women's organization Ashiñwaka, which defends Sápara people's ancestral land and environmental rights in Ecuador. Since 2010, Gloria has been actively defending her territory of untouched jungle in the Amazon, primarily against private and State-owned companies seeking to exploit oil deposits. When Sápara territorial rights were threatened by a government plan to open oil blocks in Ecuador's Southern Amazon, Gloria led successful efforts to keep the oil in the ground. As a result, she has been threatened, intimidated, judicially harassed, discredited on national television by high public officials and assaulted by law enforcement officers, along with other members of her family.
Lupita Rodriguez
Lupita Rodriguez is a born & raised Queens-based spreadsheet queen from a Maya K'ich'e family from Guatemala. By day, she is a data analyst and researcher. Beyond that, she's a delightful, hilarious human being who loves to dance, travel, and build community abroad.
Alicia Grullon
Alicia Grullon (facilitator and curator) Alicia Grullón is a Bronx-based Dominican-York artist, professor, writer and organizer who creates art about the environment, politics, and human dynamics. Grullón's works have been shown in numerous group exhibitions including The 8th Floor, Bronx Museum of the Arts, BRIC House for Arts and Media, El Museo del Barrio, and Columbia University among others. She has received grants from the Department of Cultural Affairs of the City of New York, and Franklin Furnace Archives. Her activist work led her to be one of the organizers of People's Cultural Plan, a collective of cultural workers addressing inadequacies with the city's first proposed cultural plan. The PCP's 17-page plan is divided into 3 planks: Housing & Displacement, Cultural Funding Equity & Labor Equity. It launched in July 2017 at Artists Space and in September, PCP's response to the city's plan was published in Hyperallergic. Grullon has co-authored Op Eds about PCP for Hyperallergic and City Limits. Grullón's legislative art project PERCENT FOR GREEN created a green bill with Bronx residents looking at climate change from the perspective of environmental racism. This project contributed to her acting as one of the co-lead organizers in the Bronx for the People's Climate March. She has presented on this project at the Annual Art Historians Association"s conference in London, United States Art Educators Association, The 8th Floor, Creative Time Summit 2015, The Pratt Institute, and The American Museum of Natural History.
Rae Gomes
Rae Gomes is a mother, writer, food justice organizer, and food equity consultant based in Brooklyn, NY. She is a founding board member and current board chair of the Central Brooklyn Food Cooperative. She supports food sovereignty work locally including working toward a Central Brooklyn Food Hub and has worked with Brownsville East New York Food Advisory Council. She's a community member of the Farmer and Community Advisory Committee for GrowNYC. She holds a Master of Fine Arts in Creative Nonfiction from Goucher College. Her writing often includes issues of race and activism and has been published in The Nation magazine, Civil Eats, The Counter, Colorlines, and The Root among others. As an organizer, she works at the intersection of race and food justice to address health disparities in under-resourced communities. Employing a framework of community self-determination, she works with local residents to cultivate power and ownership over the systems that have failed to serve them.
Gomes is a speaker and advisor on topics spanning the food system, appearing on panels for Slow Food USA, Rose Luxembourg Local to Global Grassroots forum, and NY State Health Foundation. She has consulted for Stone Barns Center for Agriculture, Food Education Fund, and GrowNYC. She also advised Studio Atao on "The Neighborhood Table: Combating Gentrification Through Intentional Hospitality" and facilitated a six-month process that lead to the "Diversity and Equity Working Group Report" for the New York State Department of Agriculture and Markets. Gomes is a 2021 Urban Design Forum Forefront Fellow, focused on Food Equity, winner of the Food Policy Pitch Day at CUNY Hunter College NYC Food Policy Center, and a "40 under 40" Food Policy Stars, class of 2019.
Workshop and Intervention Leaders
Frances Perez-Rodriguez: The People's AgroEcology
Frances A. Pérez Rodríguez was born in Puerto Rico, raised in New York City, and stands in solidarity with the oppressed peoples of the world.Member and most recent farm manager of La Finca Del Sur Community Farm in the South Bronx, the Food & Land Education Coordinator for Woke Foods, and recent graduate-turned-Program Co-coordinator of Farm School NYC, Frances is deeply inspired by the reality of maintaining a healthy relationship with the planet and with one another through connecting with and freeing the land. Frances is a daughter, a landworker, a community organizer, and above all, seeker of truths.
Renee Keitt
Renee Keitt is a grower, seed saver, herbalist and master composter. She weaves connections, sharing knowledge and resources to create, engage, support, and maintain communities. She is currently a Garden Manager at Kelly Street Garden where she has overseen the creation of a community apothecary and mushroom chamber. She is also a land steward at Lydia's Magic Garden, La Finca del Sur and New Roots Community Farm. She is a partner with Seeds to Soil at Prime Produce for the past several years. Renee is a former HEAL School of Political Leadership fellow, a graduate of Farm School NYC, and she studies housing, community organizations and nonprofit leadership, and public policy at the CUNY School of Labor and Union Studies. Her focus is the intersection of food, housing, nature and the built environment.
Miguel Braceli
Miguel Braceli is an artist, architect, educator. His practice is focused on participatory art projects in public space; working at the intersection of art, architecture, and social practices; exploring geopolitical and local conflicts. Most of these projects have been large-scale works developed in Latin America, Europe, and the United States; exhibited in galleries and institutions through photography, sculpture and film. He has led educational projects with institutions such as Documenta Fifteen, Washington Projects for the Arts, Matadero Madrid, among others. His most recent participations and recognitions include Skowhegan School of Painting (2022), Art Omi (2021), AIM Bronx Museum Fellow (2022), Fulbright Scholar (2020-2019), and Young Artist Award of the Principality of Asturias (2018). In 2021 He founded LA ESCUELA___ together with Siemens Stiftung International. In 2022 he received a commision by the Percent for Art program for a permanent public artwork in New York City, where he is currently living and working.
Christina Freeman
Christina Freeman (she/her) is an artist and curator whose conceptual practice emphasizes process and collaboration. Freeman's work has been featured in Artforum, Vulture, Hyperallergic, Art F City, Frieze, and Observer. She was a 2022 Bronx Museum AIM Fellow and her projects have received support from Creative Time (2019), Queens Museum (2018-2019), Culture Push (2018-2019), National Coalition Against Censorship (2018-2019), Danish Arts Foundation (2018), ABC No Rio (2017-2023), NEA (2017 + 2018), New York State Council on Arts (2017-2020), New York City Department of Cultural Affairs (2017-2020), Andy Warhol Foundation (2017), and Red House, Sofia, Bulgaria (2012). She was previously an artist-in- residence at ARoS Public in Aros, Denmark (2018), Flux Factory in Queens, NY (2016-2018), Heliopolis in Brooklyn, NY (2014), SOMA, Mexico City (2012), and Galería Pérdida, Michoacán (2012). Freeman teaches at Hunter College, CUNY for the Department of Art, Art History and the Department of Film & Media.
Ronen Gamil
Ronen Gamil (b. 1980 in Brooklyn, NY) is a Brooklyn-based, Yemeni-Israeli artist raised in Israel. He lived and traveled extensively in Italy, Spain, and South America. Gamil's recent works have been colorful, immersive textile, metals, and plant installations engaging with issues of migration, ethnic identity, and housing and gentrification. Gamil had solo exhibitions at FiveMyles and Prospect Park and group shows at Socrates Sculpture Park and Summit Public Art, NJ. Trained in art and architecture, Gamil earned a BA in studio art and Master of Urban Planning from the City College of New York. He was a Bronx Museum AIM Fellow (2022), a Socrates Sculpture Park Emerging Artist Fellow (2018), was selected by Smack Mellon as a Hot Pick (2020), and was a finalist for a permanent public art commission in collaboration with the NYC Departments of Cultural Affairs and Homeless Services (2022). Gamil's first permanent public art work will be an educational collaboration with Congregation Beth Hatikvah in Summit, NJ, starting in fall 2023. His work was featured in the Brooklyn Daily Eagle, Public Radio International, BK Reader, and artdaily.com.
Support The Bronx Museum by becoming a member
Support us