In Conversation:
Antonio Sergio Bessa, Allen Frame, Laure Banks
Join chief curator emeritus Sergio Bessa, artist and scholar Allen Frame, and Darrel Ellis's sister Laure Banks in a conversation around the exhibition Darrel Ellis: Regeneration.
RSVP for free here.
Image: Darrel Ellis, Self-Portrait after Photograph by Peter Hujar, 1989. Brush and black ink and wash over charcoal on Asian-fiber paper mounted on canvas. Baltimore Museum of Art, purchase with exchange funds from the Pearlstone Family Fund and partial gift of The Andy Warhol Foundation for the Visual Arts, Inc.; BMA 2019.159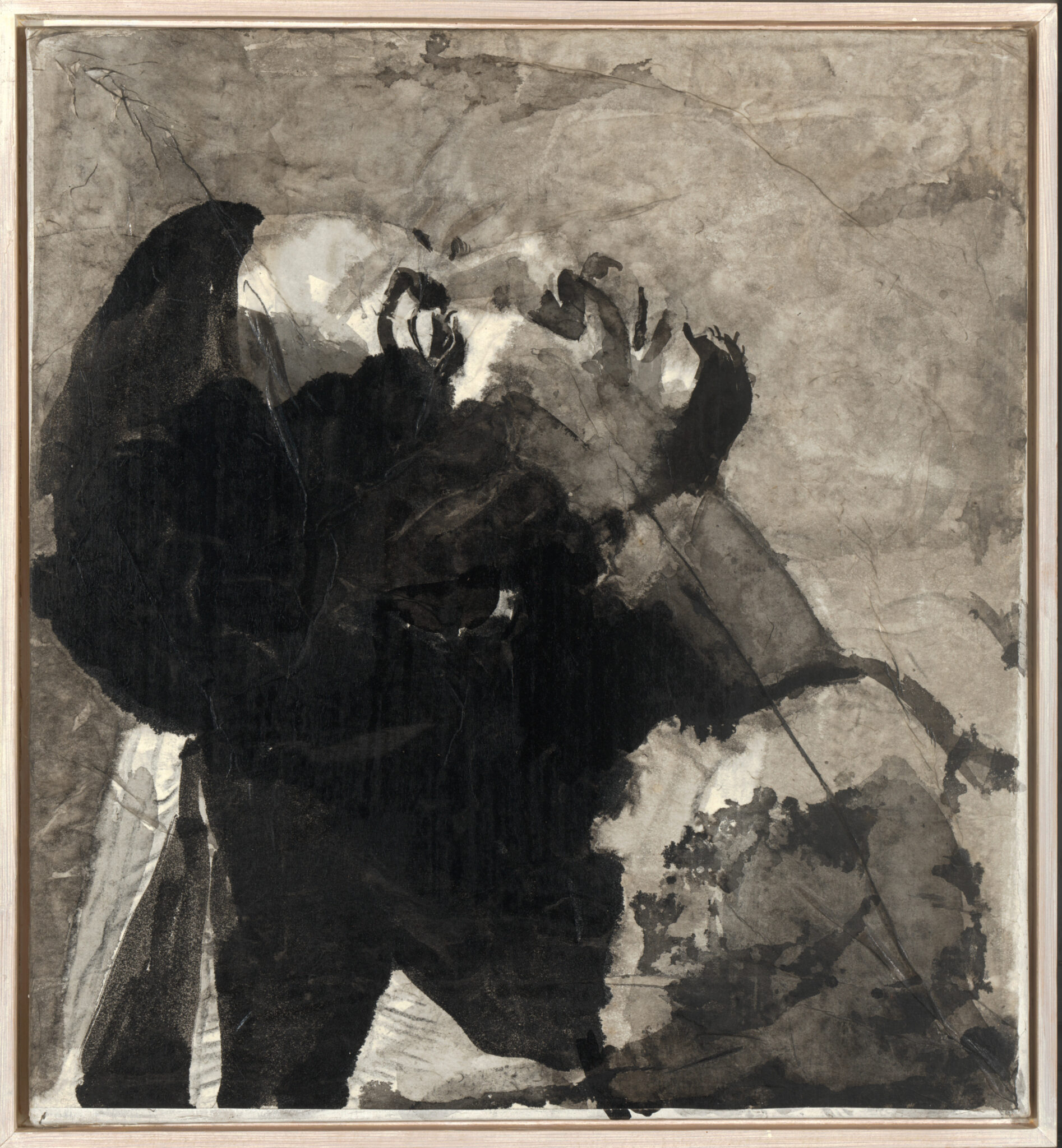 Jun 15, 2023 7pm - 8:30pm
Allen Frame. Photo by Marco Giugliarelli.

Laure Banks
Allen Frame
Allen Frame is a photographer and writer, based in New York and represented by Gitterman Gallery. He has released three books of photography: Innamorato (Meteoro Editions, 2023); Fever, Matte Editions, 2021; and Detour, Kehrer, 2001, and his book Whereupon will be published later this year by Palermo Publications. He is a winner of the 2017/2018 Rome Prize from the American Academy in Rome and CECArtslink's Back Apartment Residency in St. Petersburg, Russia, in 2019. His work will appear in the exhibition Mexichrome, opening at the Palacio de Bellas Artes in Mexico City in November, and was included in Clandestine at the Cobra Museum in Amsterdam in 2021. Luxe, Calme, Volupte, an exhibition he is co-curating with Sergio Bessa, will open at Candice Madey Gallery on June 21st. He has been the curator of numerous exhibitions, including, Love and Jump Back, the Photography of Charles Henri Ford, at Mitchell Algus Gallery, NYC; Shohei Miyachi and Context, Matte HQ, Brooklyn; and Darrel Ellis at Art in General in NYC. He is an Adjunct Professor of Photography at Pratt Institute (MFA) and also teaches at the School of Visual Arts (BFA), the International Center of Photography in New York, and for Strudelmedialive.
Laure Banks
Empowered by the words of Paul as found in Philippians 4:13 I can do all things through Christ who strengthens me and in obedience to God's call, Laure has dedicated her life to the empowerment of women and children.
Laure J Banks was awarded the Bachelor of Arts Degree in Psychology from the College of New Rochelle, the Master of Public Administration from the Metropolitan College of New York and a Master of Art Degree in Christian Counseling from Alliance Graduate School of Counseling, Nyack College.
After 27 years of working for the City of New York in Information Technology as a Computer Specialist Laure, found her true passion in working with abused women and children who have experienced trauma in their lives.
Laure rededicated her life to working with and serving those women and children suffering from all forms of abuse. Tirelessly Laure has worked with troubled youth at Children's Village in Dobbs Ferry, a residential facility as a Social Worker, Kingsbridge Community Center in their sexually abused and treatment program as a Therapist servicing children between the ages of 4 – 21. She was formerly the Program Director at Allen Women Women's Resource Center a temporary communal environment providing a safe haven for female victims of domestic violence and their minor children.
Laure's involvement also includes working with The Not On My Watch a NYC Faith-Based
Coalition Against Human Trafficking and Domestic Violence Movement to bring awareness and end Human Sex Trafficking and Domestic Violence, New York State Coalition against Domestic Violence, and Connect Safe Families – Peaceful Communities. Laure with a directive from Rev Elaine was asked to facilitate a Ministry for Women survivors of Childhood Sexual abuse. The Circle of Healing was birthed in September 2004.
Laure is a faithful and dedicated member of The Greater Allen A.M.E. Cathedral of New York where she currently serves on The Joint Board of Officers, Women's Ministry, Hospitality Ministry, Advisor to the Circle of Healing Ministry and Haven for Healing Ministry, and has served as a facilitator for Grief Share for Children's Ministry.
Laure is a native of New York City, the proud mother of one son Thomas and two grandchildren. 
Support The Bronx Museum by becoming a member
Support us