In Conversation:
Michael Richards, New York, and the 1990s
Michael Richards was active in community and practice throughout the 1990s, a storied time in the New York City art world. Offering a personal portrait of Michael Richards and a chronology of his time in New York City, this dynamic conversation will animate Richards's creative histories across The Bronx Museum, Bronx Council on the Arts, Longwood Arts Project, Lower Manhattan Cultural Council, the Studio Museum in Harlem, REPOhistory artists' collective, and more.
Panelists:
Nicole Awai, artist, Bronx Museum AIM Fellowship alum
Kinshasha Holman Conwill, Deputy Director Emerita of the Smithsonian Institution's National Museum of African American History and Culture and former Director of The Studio Museum in Harlem
Moukhtar Kocache, former Director of Programs and Services at the Lower Manhattan Cultural Council
Betti-Sue Hertz, Director and Chief Curator, Wallach Art Gallery, Columbia University and former Director of Longwood Arts Project
This conversation will be moderated by Jakeya Caruthers, Assistant Professor, English and Africana Studies, Drexel University.
Register for free HERE.
Image: Michael Richards with Consume (1993) at The Bronx Museum of the Arts, 1994. Photograph by Mel Wright.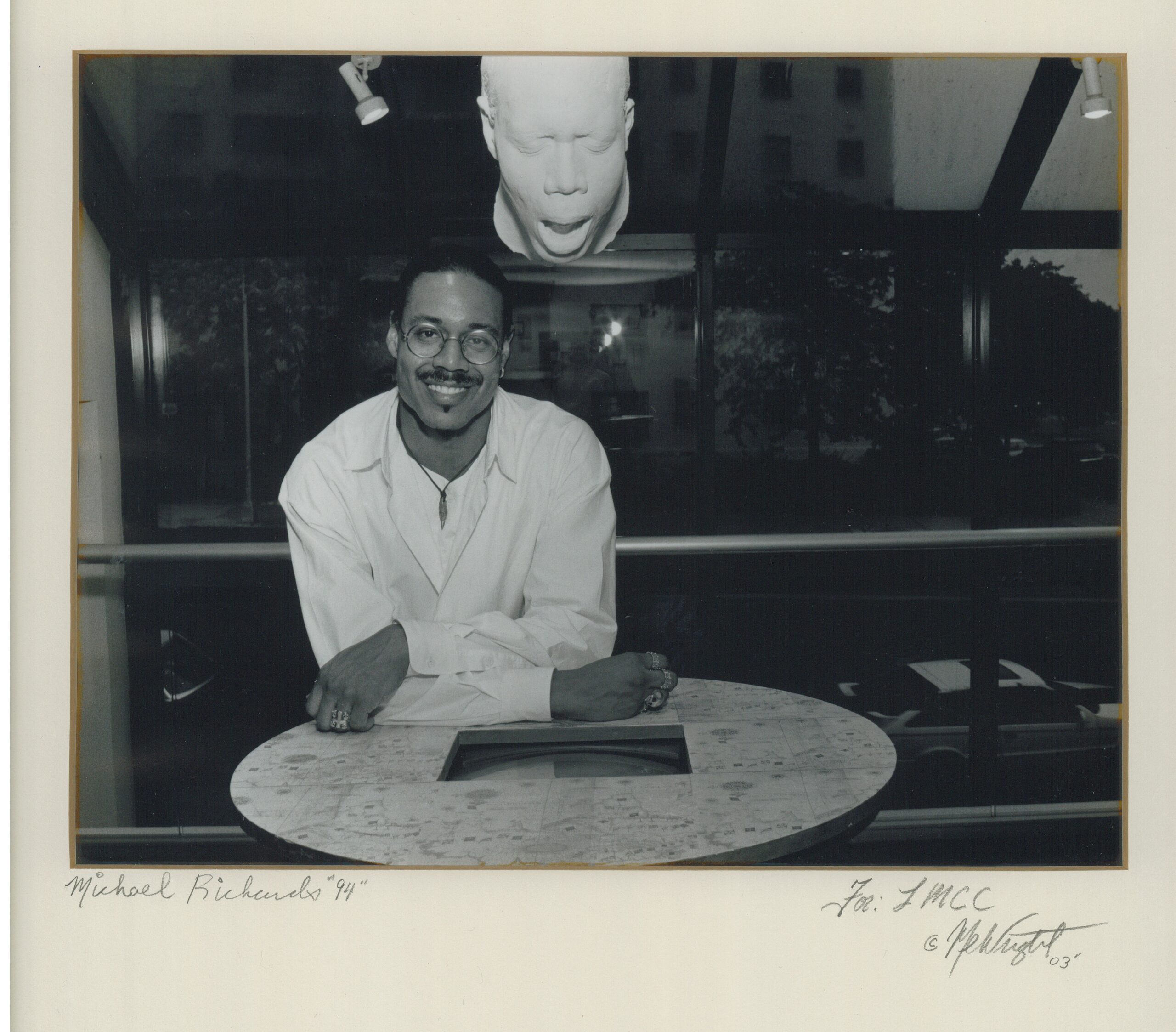 Support The Bronx Museum by becoming a member
Support us