Bring a friend and learn the art of salsa dancing here at the Bronx Museum alongside professional instructors and live music in celebration of the history of salsa in the South Bronx. All ages and skill levels welcomed! 
This event will include a beginner Salsa class with Talia Castro-Pozo followed by Live Music Featuring Johnny Mambo & Don Sonero on vocals plus DJ Andy playing Mixed Salsa sets.
This event is free and RSVP is recommended. 
RSVP here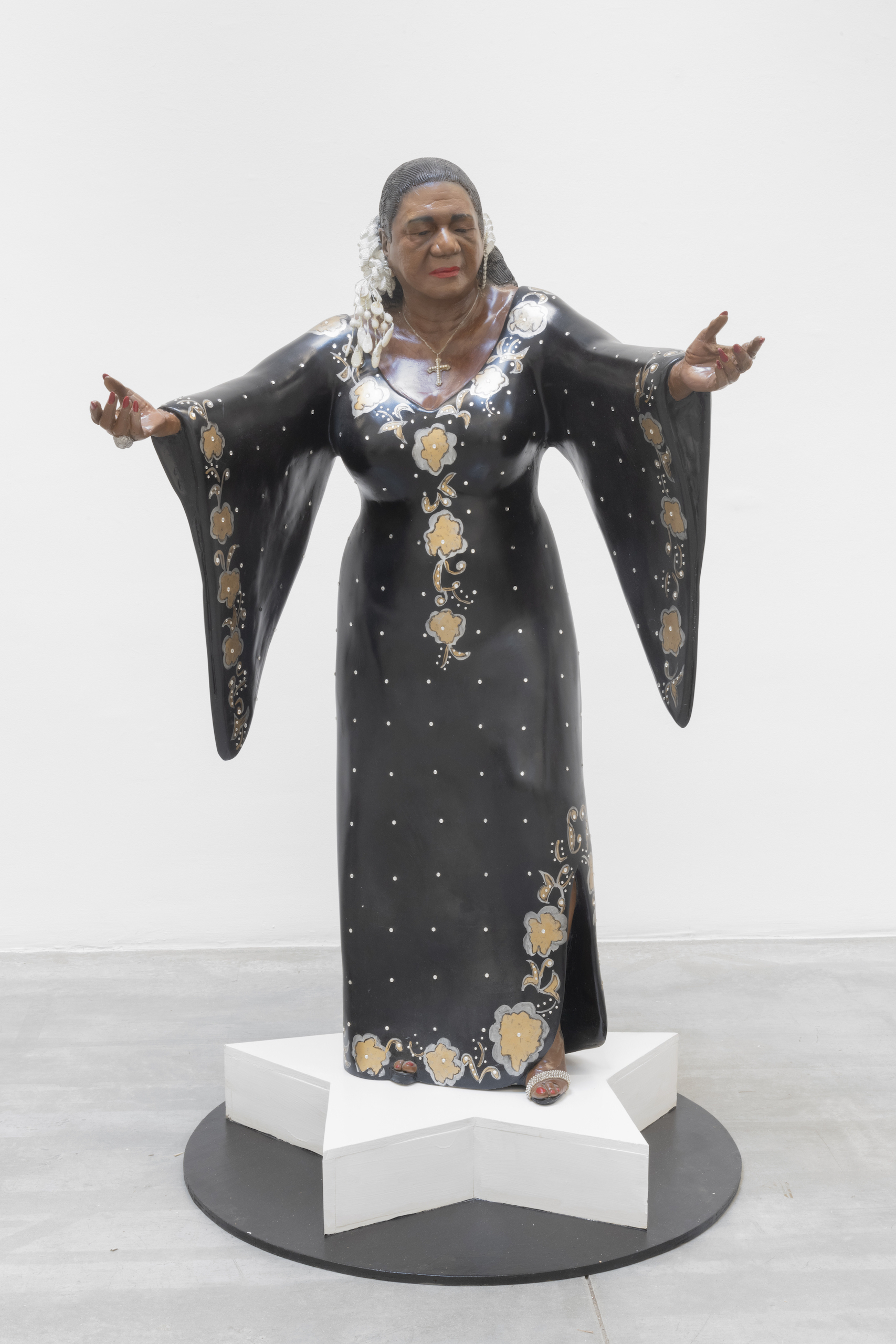 Talia-Castro Pozo

Don Sonero

DJ Andy

Johnny Mambo
Talia-Castro Pozo
Formerly, "Peruvian Ballet Representative to the World," Talía represented Peru in the most prestigious ballet competitions around the globe. Talía started dancing at the age of three, becoming the youngest Soloist to join the National Ballet of Peru at age 14. After relocating to New York City to study at the prestigious School of American Ballet, she was able to expand her dance abilities by training in other forms of dance including, Contemporary, Modern, Jazz, Ballroom & Latin, among other styles. Talía graduated from the William Esper Studio, studied acting under Bill Esper, voice & movement. She went on to study singing to strengthen her connection to her Peruvian Roots, currently singing Afro-Peruvian Jazz Music and continuing her music studies. She just finished Pre-Production as a recurring co-star playing "Mona" for the upcoming TV mini series "Fleishman is in Trouble" Starring Jessie Eisenberg. She is currently choreographing for the TV series "The Godfather of Harlem" Season 3 and has choreographed for numerous independent films & TV commercials.  She starred in the movie "Isn't Romantic" as principal dancer, "Falling in Rhythm," "Summer of Sam", "Tango Finish" Off Broadway. You will see her dancing in the upcoming new TV series"Three Women" & "The Godfather of Harlem" Season 3. As a Dance Coach she has trained professional dancers in partner dancing including Broadway dancers for choreographer Christopher Gattelli. Talia has managed numerous iconic dance studios in NYC and has taught master classes at BDC, Lincoln Center, Columbia University, NYU to name a few. As Spokesperson and guest artist, she has been featured on NBC's The Today Show with Patrick Swayze, Tiki Barber, Marc Anthony, Pitbull, The New York Times, ABC's Good Morning America, CBS, Univision, Telemundo, and celebrated as "The Woman of Salsa" by Latina Magazine. She is the producer of Latin Mondays at Taj celebrating 16 years, Sunset Salsa with Talia, Bryant Park Dance Party & Midtown Dance. She is also a member of the International Dance Council & Board Director of the Unspoken Smiles Foundation helping children at risk help develop healthy habits for life & Board Member of Ballroom Basix USA providing school children physical, social, emotional and cultural engagement through dance serving more than 20,000 school children in over a hundred NYC schools.
Johnny Mambo
Johnny Mambo started playing congas with his dad at the age of 8 years old. At the age of 21, he met yet another influential figure, Mr. Eddie Iglesias (his music angel). Eddie was a well-known musician in the salsa genre circle. Eddie inspired Johnny to live his dream of forming his own band. In 2005, Johnny Mambo formed his band, now known as Johnny Mambo & Friends. Johnny Mambo & Friends has had the pleasure of performing in many venues over the years including for Carnegie Hall City Wide. Johnny was influenced by many percussionists, to name a few : John "Dandy" Rodriguez, Jimmy Delgado, Yusnier Sanchez Bustamante, Jesse 'Timbalon" Perez, George Delgado, Orlando Vega, Wilmer Vega, & many more. Johnny Mambo & Friends is a band that performs for the audience: the dancers, the salsa lovers, the jammers. They consistently project a high energy performance on stage which transcends into the crowd. Their love for the art and passion for the beat allow them to connect with their audience and create a setting unlimited fun and fusion.
DJ Andy
Andy Rodriguez, known as "DJ Andy," has performed as a disc jockey in major night clubs and venues in Puerto Rico, Washington DC, New York City, etcetera throughout his career. He is a proud son of Mayaguez, PR. Andy has opened up for numerous salsa artists and bands including: La Sonora Ponceña, Willie Rosario, La Múlenze, Luisito Carrión, Puerto Rican Power, Don Perigñon, Adalberto Santiago, Roberto Roena, El Gran Combo, Cheo Feliciano, Rey Ruiz, Ismael Miranda, and many more. In 2014, DJ Andy executive produced his CD release "Goza Bailador." In 2016, Andy followed with the release of his second CD "DJ Andy Internacionalmente: El Mas Bailable" featuring the best musicians & vocalists plus original music. DJ Andy's energy, knowledge and passion for music is an inspiration. He is respected and beloved by his community. In May 2022, he celebrated his 28th anniversary as a Disc Jockey.
Support The Bronx Museum by becoming a member
Support us