Christopher H. Ko:
Aloha to the World at the Don Ho Terrace
What happens when an artist disengages, psychically if not ideologically, from the margins? Can those in the mainstream responsibly acknowledge and harness their status toward progressive art in the US and elsewhere? These pressing questions inform the narrative structure of the installation Aloha to the World at the Don Ho Terrace, an imagined meandering to and from Hong Kong (and possibly back in time) from where Christopher K. Ho emigrated at age four. This solo exhibition, which includes a 38-foot tall banner, artifacts from a defunct hotel co-owned by Ho's grandfather, and renaming the Bronx Museum's Terrace after Hawaiian singer Don Ho, grapples with reverse diasporic aspirations, and the affective shift away from being an ethnic minority in the United States and towards rejoining the Han majority.
Christopher K. Ho (b. Hong Kong, 1974) is a conceptual artist based in New York, Hong Kong, and Telluride, Colorado, whose practice includes object-making, organizing, writing, and teaching. His multi-component projects address privilege, community, and capital, and draw equally from learned material about, and lived encounters with, power and otherness in an unevenly de-colonialized, increasingly networked world. He has exhibited at Storm King Art Center, the Queens Museum, Cranbrook Art Museum, Para Site, MASS MoCA, and Socrates Sculpture Park, among other venues. He was included in the Incheon Biennial, the Chinese Biennial Beijing, and the Busan Biennial, and is currently working on a solo project for the Brooklyn Academy of Music. He received his BFA and BS from Cornell University and his MPhil from Columbia University.
Christopher K. Ho: Aloha to the World at the Don Ho Terrace has been organized by Antonio Sergio Bessa.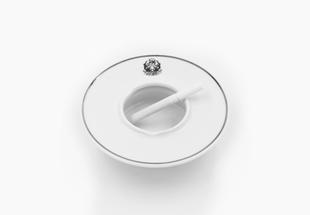 Oct 3, 2018 - Jan 6, 2019
Support The Bronx Museum by becoming a member
Support us