Dianne Smith:
Two Turntables & a Microphone
One two, one two…Party people in the place to be…Let me hear you say, hey, ho…
When you hear these lyrics at a hip-hop party you know it's about to be a good time filled with music, dancing, joy, and community. Dianne Smith's exhibition Two Turntables & a Microphone celebrates Black joy and expressions of identity that hip-hop has fostered through its community-building power. Hip-hop parties during the 1970s, created with virtually nothing more than two turntables and a microphone, have played a large role in the lives of Bronx youth, especially in the early days of hip-hop. Through these gatherings Bronx-native Smith, like many others, found a space filled with creativity, freedom, hope, and love. With this year marking the 50th anniversary of hip-hop, Smith celebrates this milestone by paying homage to hip-hop's Bronx roots and its role in empowering communities across the world through a large-scale and site-specific interdisciplinary installation.
Smith mines memories of her personal experiences in hip-hop culture from hanging out and partying with the Kango Crew to documenting the graffiti adorned building of the Kunsthaus Tacheles in Berlin, Germany to her Fulbright in Guayaquil, Ecuador. These cherished memories are then fused with visual and auditory elements from an array of sources that form a universal narrative of how hip-hop has created a positive environment for its global audience.
This project invites visitors to offer their experiences—in the form of art, text, and personal keepsakes which becomes part of the exhibition—as we reflect upon the communal and creative elements of hip-hop and the Bronx.
Curated by Souleo.
Image: Dianne Smith, Two Turntables and a Microphone, 2023. Digital collage with archival photo by Henry Chalfant.
About the Artist
Dianne Smith's career as a multidisciplinary artist spans over twenty years. Her group and solo exhibitions include I Dream a Dream that Dreams Back at Me, Lincoln Center; Archer Aymes Retrospective: A Juneteenth Exhibition, Park Avenue Armory; The Way We Remember and Uptown Triennial, Wallach Art Gallery, Columbia University; Unbought & Unbossed: Reclaiming Our Vote, Go Tell It on The Mountain, National Black Theatre; Styling: Black Expression, Rebellion, and Joy Through Fashion, Nordstrom; STUFF, Barnard College Library; and Dianne Smith Re: Harlem, Schomburg Center for Research in Black Culture as part of the Columbia University Uptown Triennial. She is also a Fulbright recipient from The United States Consulate General in Guayaquil, Ecuador. Smith's work can be found in The National Museum of Women in the Arts, The Brodsky Organization, and the Petrucci Family Foundation Collection of African-American Art. In addition,  Smith's papers are in the Barnard College Archives and Special Collections, and she's a 2021 Nancy Graves Foundation Awards Grant Recipient. Smith received her M.F.A. from Transart Institute in Berlin, Germany, via the University of Plymouth, in the U.K. Smith is a Bronx native of Belizean descent currently living and working in Harlem, New York. diannesmithart.com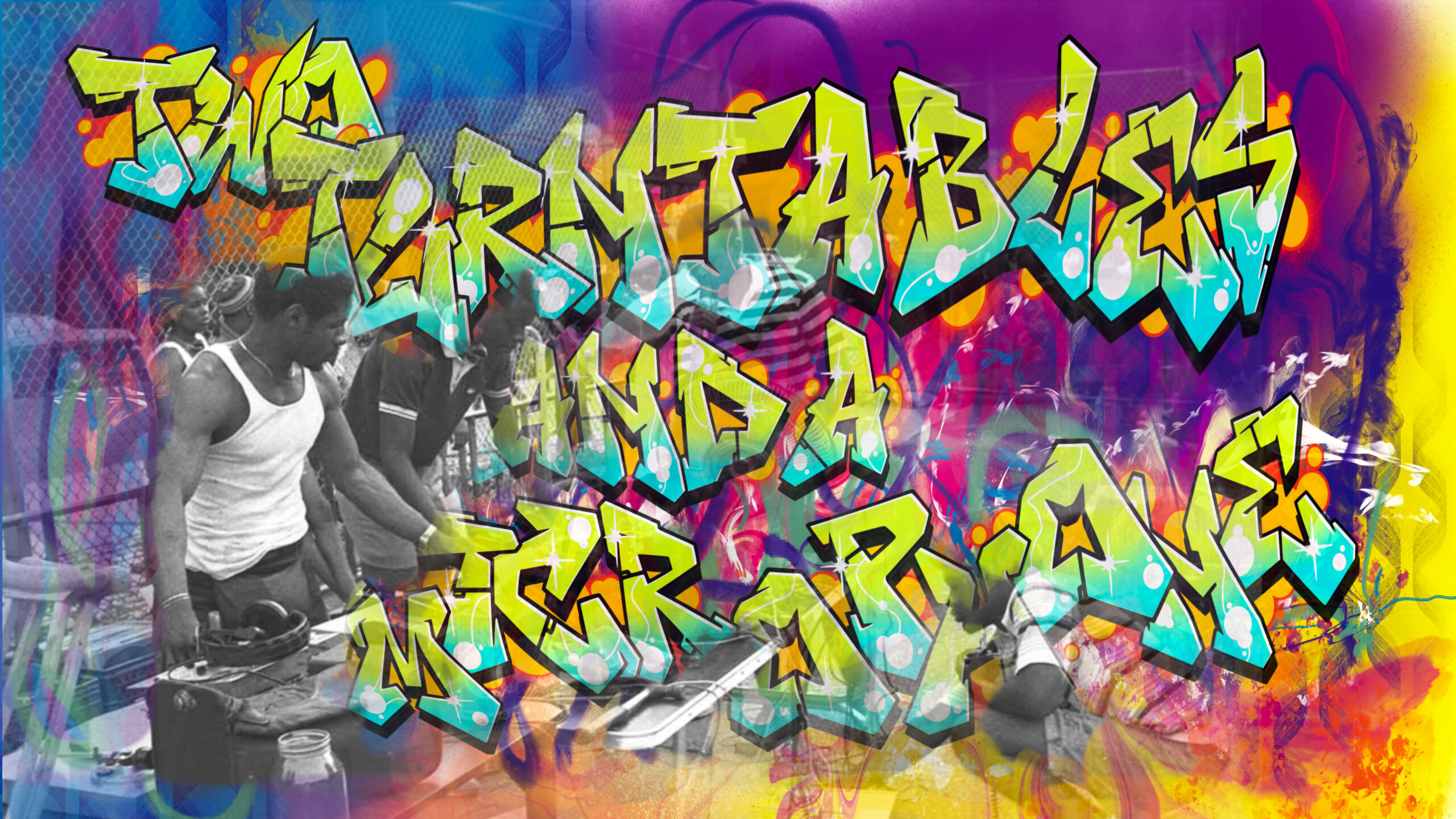 Dianne Smith, "Ode to DJ Kool Herc," 2023, Montana paint markers on wood, 30 x 30 inches. Courtesy of the artist.

Photograph of (left to right) Alfred Sneed of The Kango Crew, Kathy Harewood, Wilfred Hylton of The Kango Crew, Dawn Frazier, Slick Rick of the Kango Crew, Dianne Smith, and Dana Dane of The Kango Crew during the Fiorello H. LaGuardia High School of Music & Art and Performing Arts senior trip at Mount Airy Lodge in the Poconos, Pennsylvania, circa 1983, captured by an unidentified photographer. Private collection of Dianne Smith.

Photograph of Dianne Smith's art installation at the Park Avenue Armory for "Archer Aymes Lost and Found Retrospective–A Juneteenth Exhibition," 2022

Dianne Smith, "Graffiti Wall #1, Kunsthaus Tacheles in Mitte, Berlin, Germany," 2012. Digital Print, 36 x 24 inches. Courtesy of the artist.
Support The Bronx Museum by becoming a member
Support us