Lifelong Studio: Artmaking for Older Adults
Lifelong Studio is a series of sequential, hands-on artmaking workshops at The Bronx Museum for adults ages 55 and over. Each program is 8 weeks long and culminates in an artmaking project and final celebration. Programs are entirely free, but we ask that participants commit to attending all sessions.
Sign up for our Lifelong Studio mailing list HERE or continue to check this webpage to hear about future programs.
Registrations are closed for our Photography: Picturing the Community workshop series. Please check back later for more information about future program dates.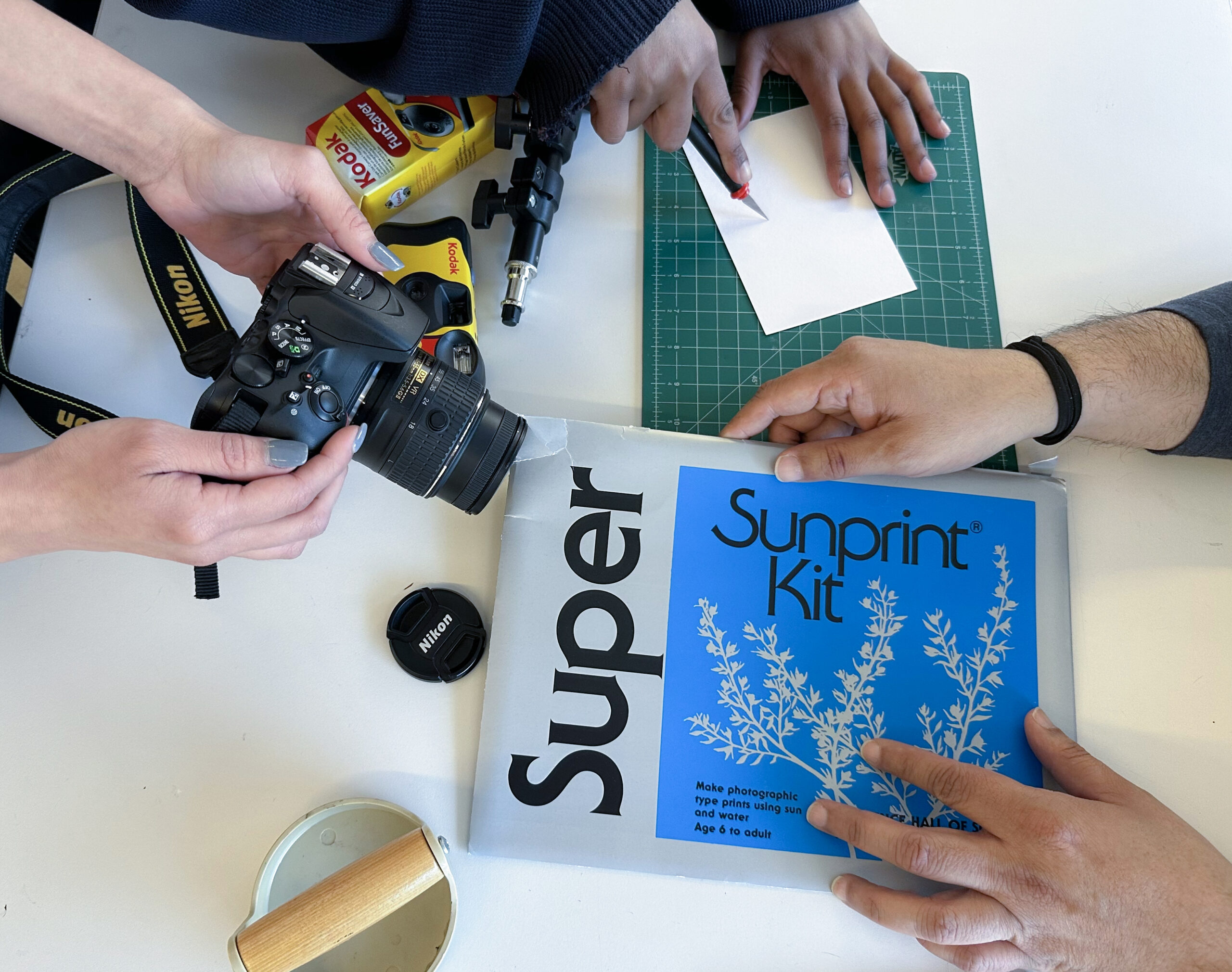 Photography: Picturing the Community
WORKSHOP DATES Fridays: May 19, May 26, June 2, June 9, June 16, June 23, June 30, July 7
POST-WORKSHOP CELEBRATION Friday, July 14
WORKSHOP TIMES 2:00pm – 4:00pm
In this first series of Lifelong Studio workshops explore different ways of telling stories through photographic images and collage.
Through this sequential photography studio program, participants will learn the history and impact of photography in society and the art world. Participants will also learn the foundational mechanics of photography and see how artists have utilized photography in their creative practices.
Participants will be working towards the final project of a bound photo series book. At the culmination of the program participants will take home an edition of their photobook, a portfolio of all of the additional projects completed in the studio, and a small kit of materials to continue their photographic explorations.
FREE and open to adults ages 55 and over. We will confirm your enrollment via email and phone after you sign up.
This program is generously funded by E.A. Michelson Philanthropy.

Support The Bronx Museum by becoming a member
Support us