Our Supporters
Our deepest appreciation to our patrons, Board of Trustees, Museum members and institutional funders whose support sustain The Bronx Museum's operations, programs, special projects, and Free Admission to all.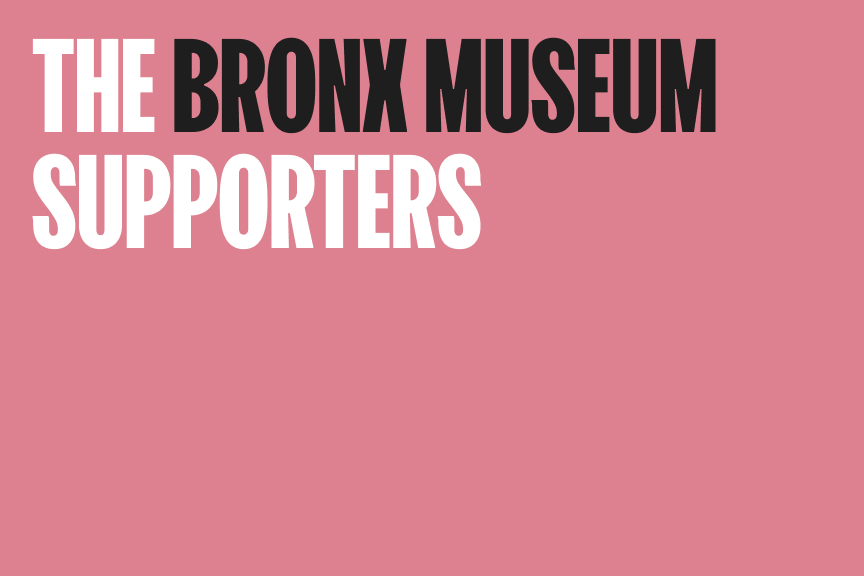 Corporate & Foundation
Andy Warhol Foundation for the Visual Arts
Bank of America
Bloomberg Philanthropies
Charina Endowment Fund
Con Edison
Cowles Charitable Trust
Deutsche Bank Americas Foundation
Donald A. Pels Charitable Trust
E.A. Michelson Philanthropy
Edith and Frances Mulhall
Achilles Memorial Fund
Ford Foundation
Francena T. Harrison Foundation
Henry Luce Foundation
Jerome Foundation
Lambent Foundation Fund of Tides Foundation
Laurie M. Tisch Illumination Fund
Leroy Neiman and Janet Byrne Neiman Foundation
Lily Auchincloss Foundation
MacMillan Family Foundation
May and Samuel Rudin Family Foundation
Milton and Sally Avery Arts Foundation
Pollock Krasner Foundation
Robert Lehman Foundation
Rockefeller Brothers Fund
Scherman Foundation
Sciame Construction
Shelley & Donald Rubin Foundation
William Randolph Hearst Foundation
William Talbott Hillman Foundation
Public
City of New York
New York City Department of Cultural Affairs
New York State Council on the Arts
Dormitory Authority of the State of New York
Institute of Museum and Library Services
National Endowment for the Arts
The Bronx Museum gratefully acknowledges the support of Governor Kathy Hochul; New York State Senator Luis R. Sepúlveda, New York State Senator Jose M. Serrano,  New York State Assembly Member Latoya Joyner, and the New York State Legislature; Mayor Eric Adams; Bronx Borough President Vanessa L. Gibson; New York City Council Member Althea Stevens, New York City Council Member Amanda Farias, the Black, Latino/a, and Asian Caucus, and the New York City Council.  Sustaining support is provided by the New York City Department of Cultural Affairs.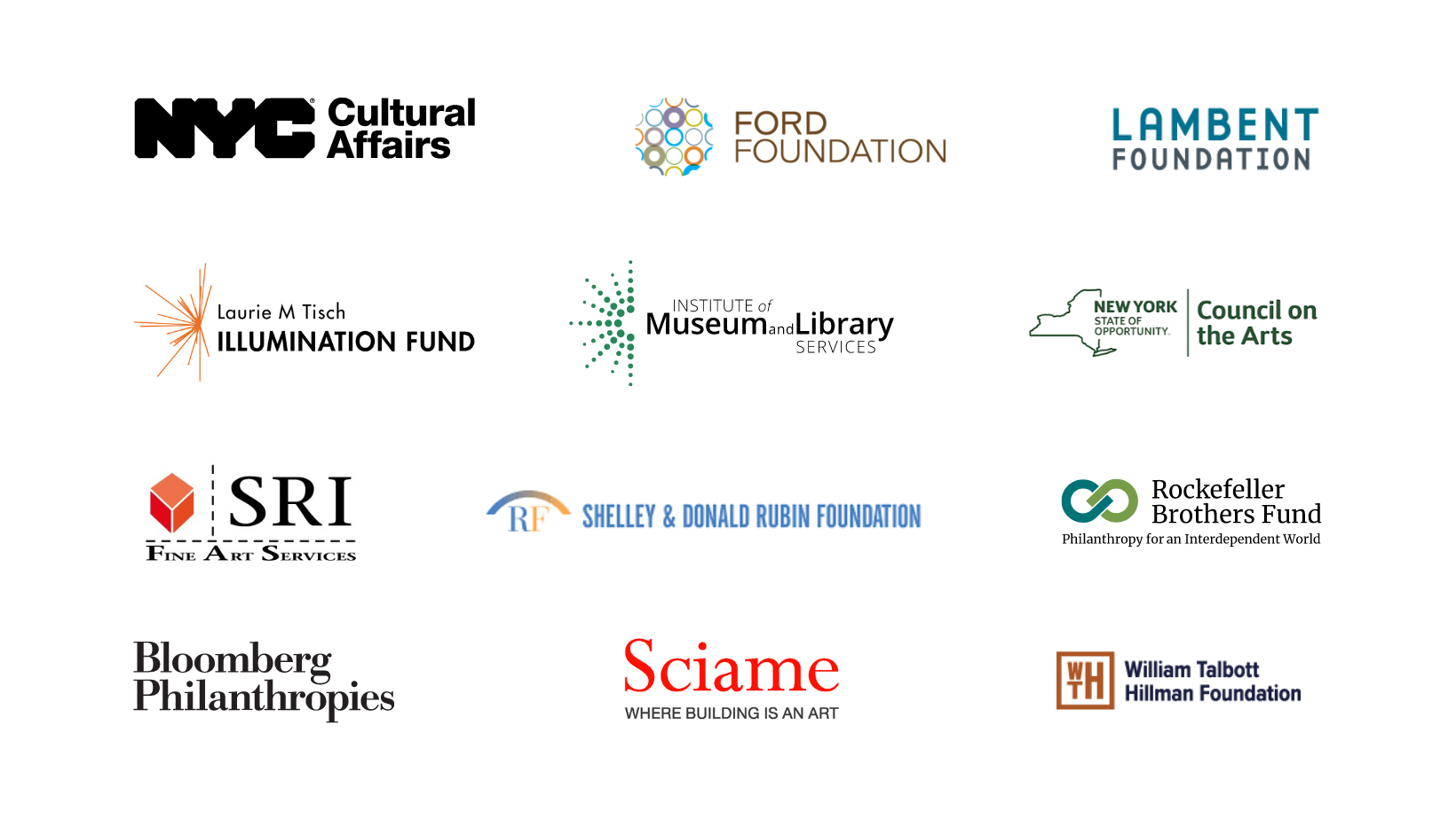 Support The Bronx Museum by becoming a member
Support us