Dust off your boomboxes. Shine your gold chains. Lace up your Adidas. We're keeping it old-school to celebrate the new exhibition Dianne Smith: Two Turntables & a Microphone and the 50th anniversary of hip-hop. 
Before the party gets started join us from 6–6:45 PM for an engaging conversation about the communal and creative elements of hip-hop and the Bronx with Smith and hip-hop legends: Easy A. D. (The Cold Crush Brothers), Sparky D and Pete Nice (3rd Bass). Moderated by guest curator, Souleo.   
Afterward, the party officially gets started with DJ Kevie Kev Rockwell spinning old-school tunes.
Old-school hip-hop attire and dance moves are not required, but are highly encouraged.
Register for free HERE.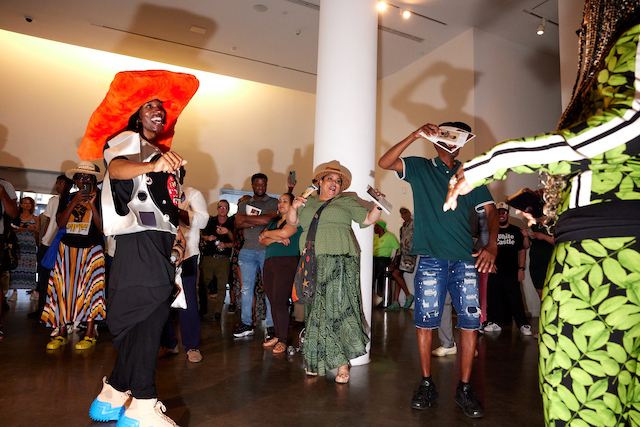 Dianne Smith. Image by Alonzo Harris.

Souleo

Sparky D

Pete Nice

Easy A.D. (The Cold Crush Brothers)

DJ Kevie Kev Rockwell

Rapamania
Support The Bronx Museum by becoming a member
Support us