Pacifico Solano:
Speaking Little, Perhaps Not a Word
Pacifico Silano: Speaking Little, Perhaps Not a Word borrows its title from the final verse of Walt Whitman's short poem, "A Glimpse," a rumination on the quiet spaces where intimacy, memory, and longing reside amidst the spirited volumes of everyday life. Equally meditative, Silano's body of work presented in Speaking Little, Perhaps Not a Word recombines imagery drawn from gay erotica, vintage advertisements, and queer archival media to explore the vestiges of loss, desire, and melancholy that continue to reverberate across the LGBTQ community owing to the 1980s AIDS crisis. The death of the artist's uncle due to complications of HIV and subsequent family erasure have been the catalyst for his ongoing work around these themes. Pacifico Silano: Speaking Little, Perhaps Not a Word is the artist's first solo exhibition with the Bronx Museum and is presented alongside the 50th anniversary of the Stonewall uprising.
Pacifico Silano is a lens-based artist whose work is an exploration of print culture, the circulation of imagery, and LGBTQ identity. Born in Brooklyn, New York, he received an MFA in Photography from the School of Visual Arts. Silano's work has been presented in solo exhibitions at ClampArt, Baxter ST@CCNY, Rubber-Factory and Stellar Projects, NYC. His work has also been exhibited in group shows at The Bronx Museum of the Arts, Tacoma Art Museum, and Museo Universitario del Chopo, Mexico City. Reviews of Silano's work appear in The New Yorker, Artforum, The Washington Post, and The Brooklyn Rail. He is the recipient of fellowships from the Aaron Siskind Foundation and the New York Foundation for the Arts, and is an inaugural resident of the Bronx Museum's AIM alumni residency program. In 2020, Silano's work will be included in the forthcoming exhibition, Fantasy America, at The Andy Warhol Museum; additionally, a solo presentation of his work will be exhibited at the Houston Center for Photography.
Pacifico Silano: Speaking Little, Perhaps Not a Word is presented at the Bronx Museum's Block Gallery, home of the museum's AIM artist training program. AIM and The Block Gallery receive support from 80 White Street, the Jerome Foundation, the Andrew W. Mellon Foundation, The New York Community Trust, William Talbott Hillman Foundation, Friends of AIM, and generous individuals.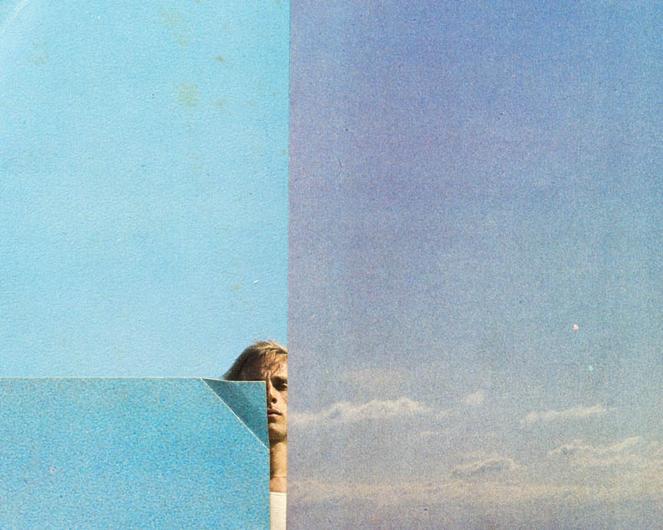 Speaking Little, Perhaps Not a Word installation view. Photo: Argenis Apolinario

Speaking Little, Perhaps Not a Word installation view. Photo: Argenis Apolinario

Speaking Little, Perhaps Not a Word installation view. Photo: Argenis Apolinario

Speaking Little, Perhaps Not a Word installation view. Photo: Argenis Apolinario

Boundless Blue, 2019, Archival Pigment Print
Support The Bronx Museum by becoming a member
Support us