Meet the Artist
Meet the Artist showcases our phenomenal artists, both current and past, who give an intimate portrayal about their creation process, as well as how their relationship to the community and the museum over time has inspired and influenced their work.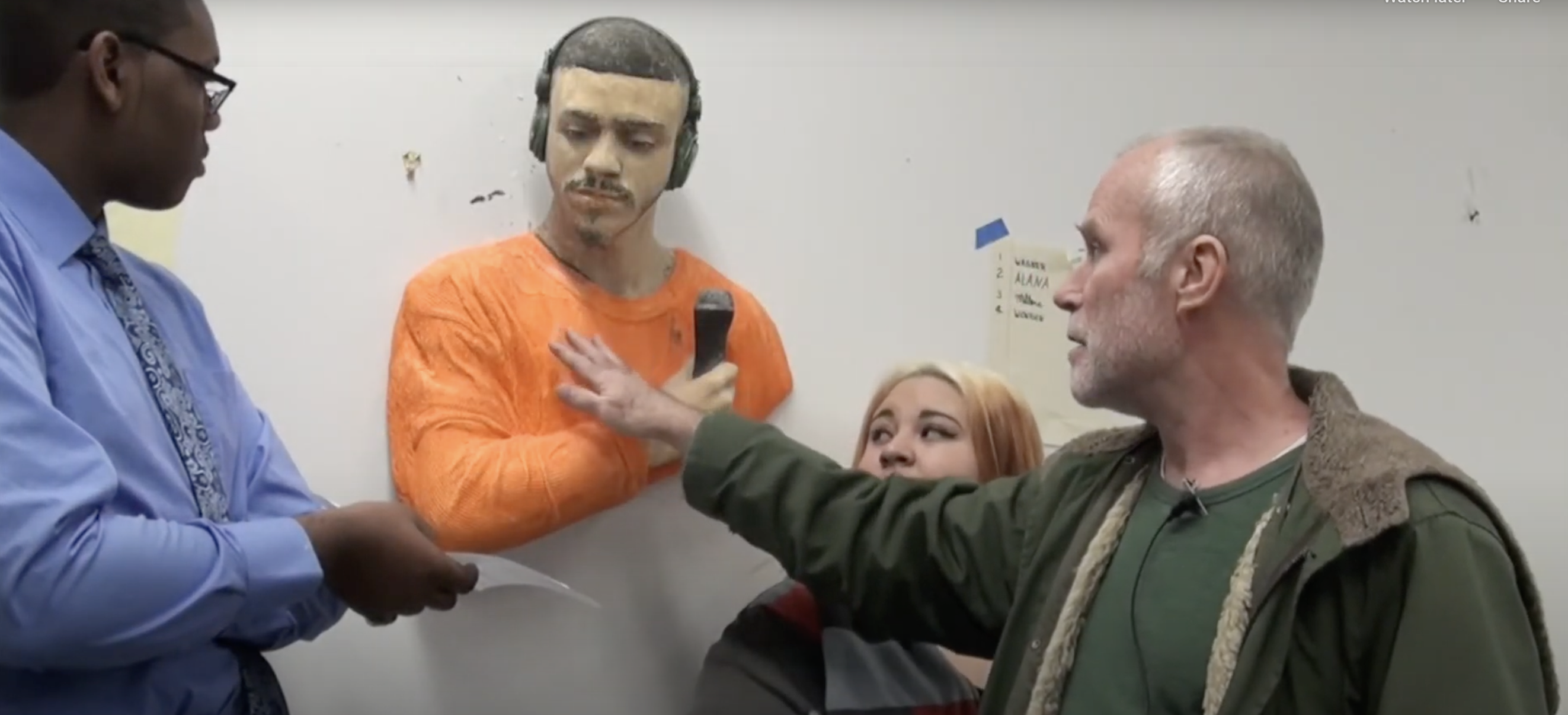 Sculptor Trevor King
Queens artist Trevor King highlights his work as a sculptor using tactile materials such clay and plaster to question how an object can be a device for witnessing, recording and remembering.  
Painter Christian Breed
Bronx resident and artist Christian Breed discusses how the "living history" of his hometown influences his work, and is infused within his paintings. 
Multi-disciplinary artist Cary Hulbert
Multi-disciplinary artist Cary Hulbert showcases her work that she created during 2020 under quarantine.  Hulbert discusses the need for her to create drawings that offered an alternate reality of pandemic life, one based in fantasy and escapism with offerings of hope and joy.
Pioneers in Hip Hop and Graffiti Art
Conversation with José Parlá and Curators Manon Slome and Jasmine Wahi
Internationally renowned artist José Parlá discusses It's Yours, his first solo exhibition at the Museum, with exhibition curator, Manon Slome, and the Museum's Holly Block Social Justice Curator, Jasmine Wahi. Parlá's work in It's Yours channels his hip hop roots in the Bronx.
Graffiti Art with Lady K Fever
Listen to artist, curator, and Bronx Museum educator Lady K Fever talk about her career and the importance of recognition for females in the world of graffiti art.
Meet Social Justice Artists with Teen Council and Teen Summer
Interview with Sanford Biggers
The museum's Teen Council teams up with Sanford Biggers for an interview and discussion about his exhibition Codeswitch.  Bigger's provides an in-depth view about his multimedia approach with pre-1900 quilts as a cultural object in early America.
Interview with Alicia Grullon
Teen Summer 2020 participants interview artist Alicia Grullon about her online exhibition March to June: At Home with Essential Workers which explores the disproportionate way black and brown communities were impacted by the Covid-19 pandemic.  
Interview with Henry Chalfant
Teen Council 2019-20 members hold a short interview with urban photographer Henry Chalfant whose work has been vital to the preservation of hip-hop, break-dance, and graffiti culture.
Studio Visit with John Ahearn
Teen Council pays a visit to life casting artist John Ahearn's studio in the Bronx and his investment in preserving culture and community in the Bronx.
Conversation with Angel Otero
In conversation with visual artist Angel Otero about his exhibition Elegies. 
Interview with Jamel Shabazz
An interview with street photographer Jamel Shabazz and using the camera as a tool for social justice.
Conversation with Firelei Baez
In conversation with Dominican born multimedia artist and AIM alum Firelei Baez and her work focusing on the fragmented nature of culture and identity as shaped through history. 
Interview with Latoya Ruby Frazier
An interview with visual artist Latoya Ruby Frazier whose photography tells the story of racial and economic injustice in America.
Support The Bronx Museum by becoming a member
Support us